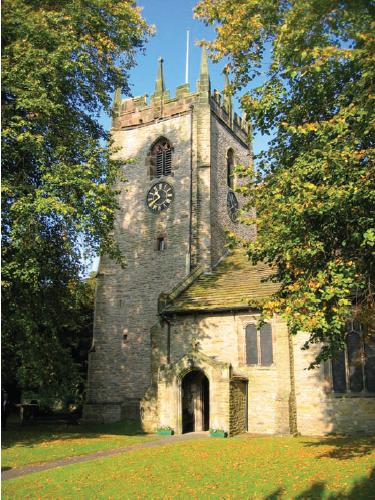 SPICE WhatsApp Group

David has set up a WhatsApp group to keep members of St Christopher's in touch with each other; in the coming days some, at least, will not be able to attend church in person.

SPICE means Support, Pray, Inform, Connect, Encourage.

So, news, updates, matters for prayer, spiritual input, requests for help or information, even just messages of support to those stuck at home. To join the group, contact David Swales (vicar@pottshrigleychurch.org.uk) with your mobile number.
Coronavirus Update 23/7/2020

From Sunday 26th July, we will have services in church at 8.30 and 10.45.
Please let us know if you plan to attend either service (contact Duncan Matheson, 01625 574983).

If attending at 10.45, please bring a face covering/mask.

Feel free to bring your own flasks, drinks etc for 'coffee in the church yard' afterwards (if fine).
Don't feel pressure to attend; we will live stream (and record) the whole 10.45 service, for watching live in our Facebook Group (or later). 'Zoom coffee' will also continue at 11.45.
Coronavirus Update 8/7/2020
We will be resuming our 8:30am service on Sunday 12th July, with a short service of morning prayer. Please have look at this briefing document as it explains some of the issues we need to be mindful of as we recommence meeting in church. It also gives contact details for you to let us know if you intend to attend. Our on-line services wil be live-streamed at 10:45am as usual in our Facebook Group.
Coronavirus Update 27/6/2020
Following the recent announcement that public worship can take place from the 4th of July, we are currently awaiting the detailed guidance from the government and the Church of England. When we have this we will work out how to apply the guidance in our own church building and services, and hope to return to having services in the building as soon as possible – although it is already clear that this will not be as soon as Sunday 5th July.

In the meantime, our very well-received online services will continue: and, indeed, we undertake that once services in the building recommence, they will continue to be streamed and recorded, for the benefit of any who are not able to attend in person.

With regard to weddings planned for the near future, we will endeavour to achieve clarity as quickly as possible. Any couples who have a forthcoming wedding, please do not hesitate to contact Pam, our Weddings Co-ordinator, for an update.
Coronavirus Update 19/3/2020
In light of the Government guidance around non-essential contact, the Archbishops of Canterbury and York have issued advice that public worship is suspended until further notice.
There will be no public worship services at St Christopher's until further notice.

We are live-streaming Sunday services using Facebook.
Coronavirus Update 15/3/2020
Just to keep everyone informed: one or two changes to reduce risk in our gatherings.

We'll only be using bread, not wine, in communion. Those handling the wafers are being extra strict about hygiene.

People will be offered the option of not using books (at 8.30), and, where possible, we will use the projector at 10.45.

Sadly, no handshakes, and no refreshments: I hope we will still spend time in fellowship, though.

Paper towels and antibacterial handwash will be available in the sink area – you are encouraged to give your hands a wash.

Some sanitiser gel will be available at the back of church – but you are encouraged to bring your own, too.

We won't be passing round the plate – instead it will be available at the back for you to use (or set up that standing order you've been meaning to get round to!).

If at any point the vicar (David Swales) has to self-isolate, we might briefly have to go down to just one service on the Sunday morning.