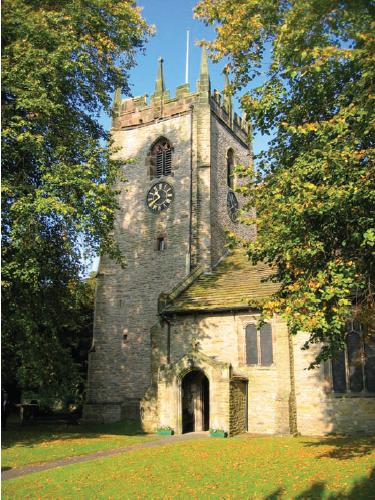 SPICE WhatsApp Group

David has set up a WhatsApp group to keep members of St Christopher's in touch with each other; in the coming days some, at least, will not be able to attend church in person.

SPICE means Support, Pray, Inform, Connect, Encourage.

So, news, updates, matters for prayer, spiritual input, requests for help or information, even just messages of support to those stuck at home. To join the group, contact David Swales (vicar@pottshrigleychurch.org.uk) with your mobile number.
Coronavirus Update 19/3/2020
In light of the Government guidance around non-essential contact, the Archbishops of Canterbury and York have issued advice that public worship is suspended until further notice.
There will be no public worship services at St Christopher's until further notice.

We are live-streaming Sunday services using Facebook.
Coronavirus Update 15/3/2020
Just to keep everyone informed: one or two changes to reduce risk in our gatherings.

We'll only be using bread, not wine, in communion. Those handling the wafers are being extra strict about hygiene.

People will be offered the option of not using books (at 8.30), and, where possible, we will use the projector at 10.45.

Sadly, no handshakes, and no refreshments: I hope we will still spend time in fellowship, though.

Paper towels and antibacterial handwash will be available in the sink area – you are encouraged to give your hands a wash.

Some sanitiser gel will be available at the back of church – but you are encouraged to bring your own, too.

We won't be passing round the plate – instead it will be available at the back for you to use (or set up that standing order you've been meaning to get round to!).

If at any point the vicar (David Swales) has to self-isolate, we might briefly have to go down to just one service on the Sunday morning.