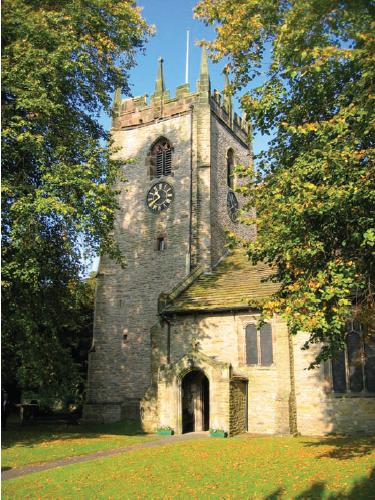 Our Sunday services feature traditional worship, Biblical teaching and the opportunity to spend time together with God as members of his family. The earlier 8:30 am service is a quiet and reflective service of Holy Communion.

Junior Church (for children aged 3-11) meets on term-time Sundays during the 10:45am service, except Family Services. The children join in the first part of the service, then cross to the church school for bible stories, craft, singing and prayer.

A creche (for under 3's) is available through the doors at the back of the church. "Happy bags" containing toys and books are also available for in-pew entertainment.

Sunday 5th May 2019

8:30 am
10:45 am

Holy Communion
Holy Communion

John 21:1-19

David Swales


Sunday 12th May 2019

8:30 am
10:45 am

Holy Communion
No Service

Acts 9:36-43


David Swales


11am for 11:15am: Bollington Festival Service at the Festival Marquee - see poster


Sunday 19th May 2019

8:30 am
10:45 am

Holy Communion
Family Communion

Acts 11:1-18

David Swales


Sunday 26th May 2019

8:30 am
10:45 am

Holy Communion
Morning Worship

Acts 1:1-11

David Swales


Sunday 2nd June 2019

8:30 am
10:45 am

Holy Communion
Holy Communion

Acts 16:16-34

David Swales & Amy McFadden